Source: HeatingAndVentilating.net - http://www.heatingandventilating.net/
Stiebel Eltron UK ihas appointed Richard Myers as a new regional manager to manage the company's renewable accounts in the South East region.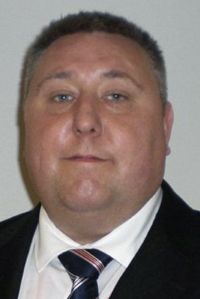 He will be tasked with bringing in new installer partners, developing existing relationships with installers and creating new business and sales opportunities.

My Myers worked his way up through the ranks of heating and plumbing merchant Wolseley UK, starting as a trade counter warehouse assistant then being promoted to sales rep, key account manager and business development manager. He was then given the role of branch manager, launching a new pipe centre in Chelmsford.

He then joined Uponor as a regional sales manager, with the responsibility of leading the company's underfloor heating and pressure pipe sales in the South East.

Merseyside-based Stiebel Eltron manufactures microgeneration products including solar PV as well as heat pumps and solar thermal heating. It has a global turnover of more than 475 million Euros and employs more than 3,000 staff worldwide.