Source: HeatingAndVentilating.net - http://www.heatingandventilating.net/
Ian Halford has been appointed to the recently created position of senior product manager for Baxi Commercial Division, reporting to the technical manager.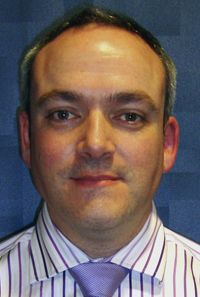 Baxi said his role was "integral to the technical team which is at the heart of the one-stop-shop facility offering expertise from early design input, through product recommendation, to commissioning and ongoing full service contracts. In-depth product knowledge and application experience are crucial in the provision and delivery of such a comprehensive service to customers."

On leaving university with HND in Electronic and Electrical Engineering, Mr Halford gained 20 years' experience within the m&e engineering sector, having worked both for companies manufacturing electrical appliances and mechanical engineering products.

His experience spans research and development, product design and development, product approvals, safety and quality, engineer and project management.